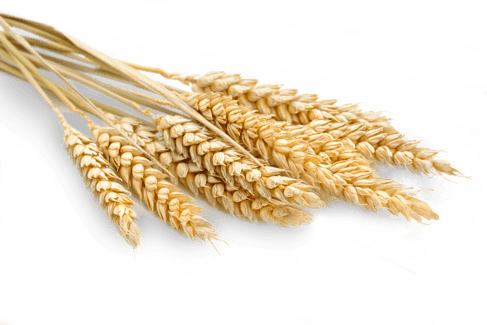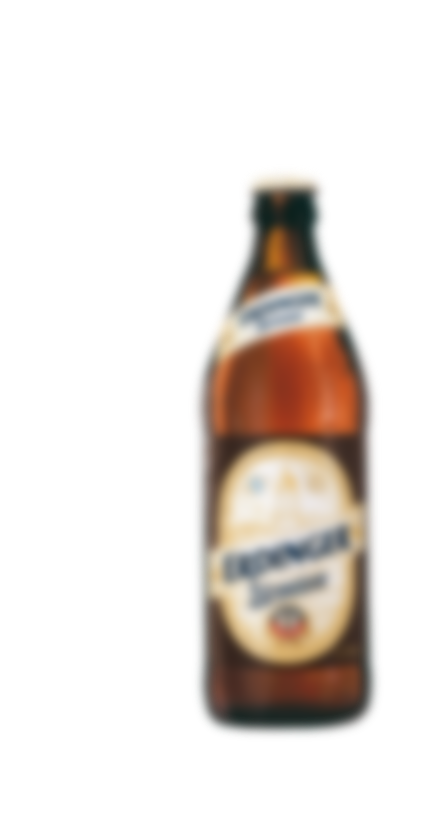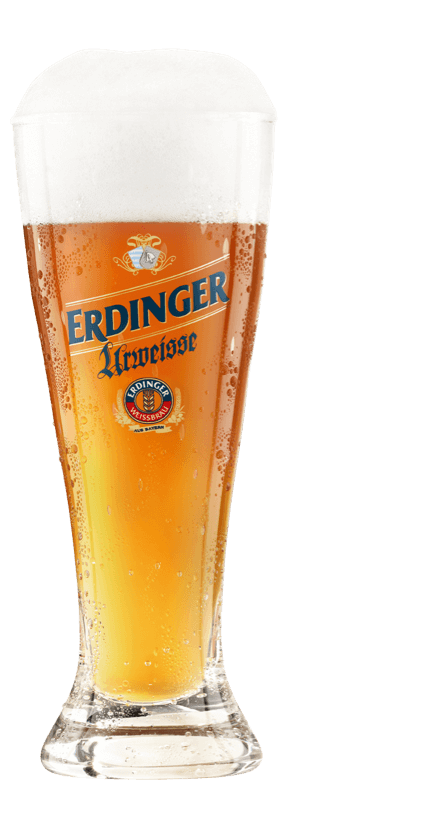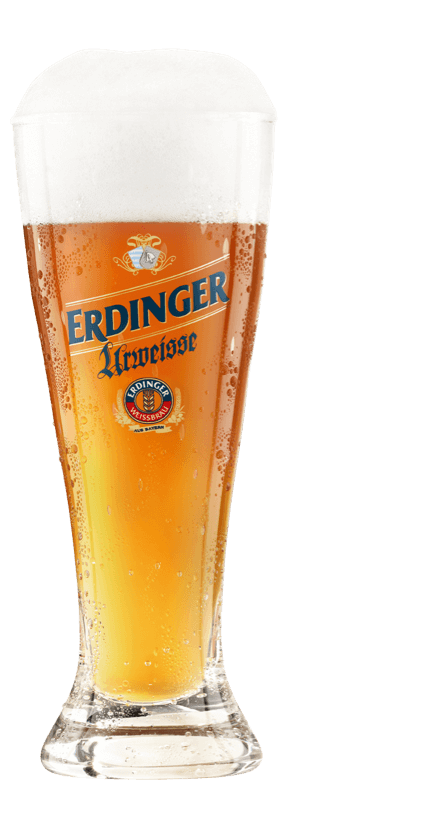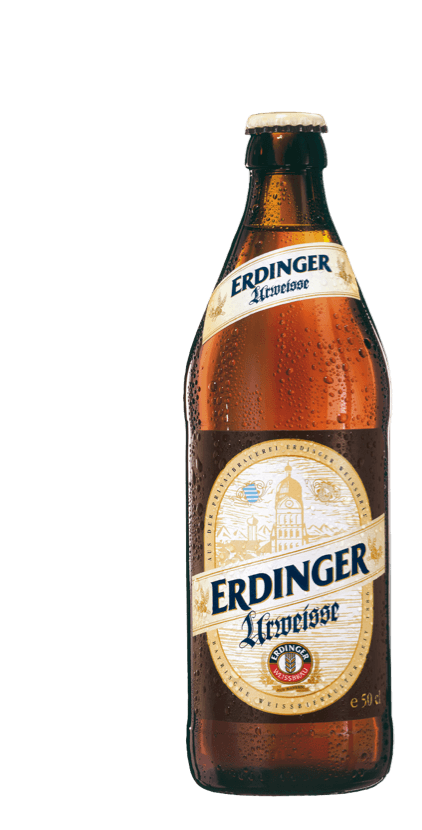 ERDINGER Urweisse
In good old Bavarian style.
Our wheat beer for all who love strong Bavarian yeast notes! Its distinctive top-fermenting beer profile brings hints of ripe banana and clove typical of wheat beers. Our brew masters use caramel malt for Urweisse. Its slightly roasted flavour gives it a hearty character – a full-bodied and delicious enjoyment! And the slightly higher carbonic acid content makes it a sparkling taste sensation.
Fans of down-to-earth beers will love this rustic wheat beer treat.
Brewed according to the Bavarian Purity Law.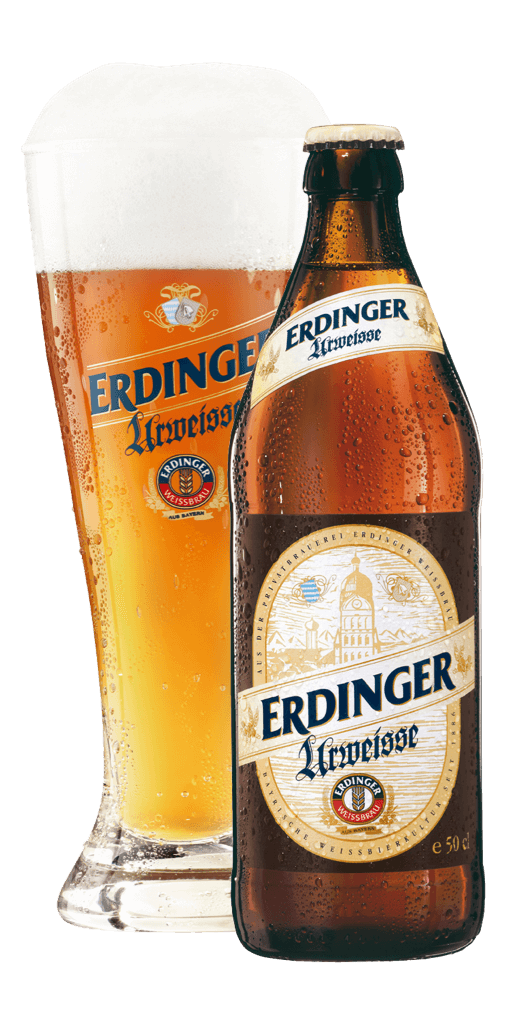 Appearance
dark amber, full cloudiness typical of wheat beers, cream-colored head
Aroma
caramel, clove, roasted
Flavour
strong yeast note, cloves, ripe banana, caramel
Mouthfeel
full-bodied, coating; contains slightly more carbonic acid than other cloudy ERDINGER wheat beers, making it particularly lively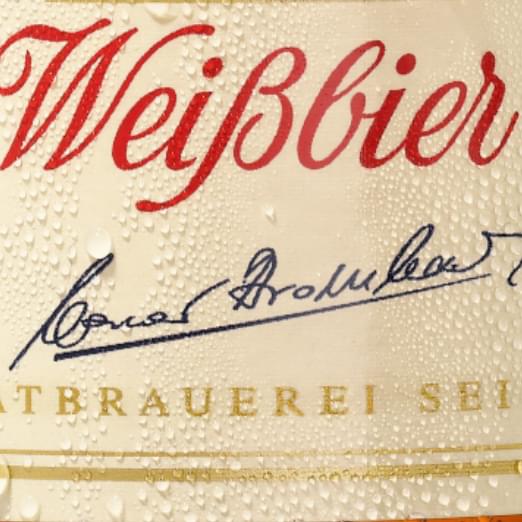 The owner still personally vouches for the quality. Best ingredients – uncompromising quality
ERDINGER Urweisse is brewed according to an original recipe from the days of the brewery's foundation.
Important note for allergy sufferers: our wheat beer specialities contain malted barley and wheat!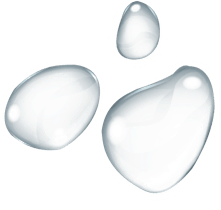 Our spring water
Beer is 90 percent water! Our brewing water is drawn from two brewery wells 160 metres deep.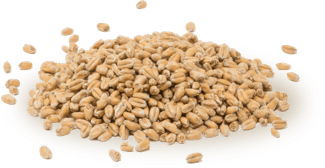 Our malt
Malt gives the beer its body and colour. Our experienced master brewers select very special wheat and barley varieties.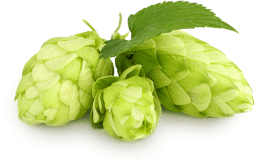 Our hops
The soul of a beer. ERDINGER's master brewers use exquisite hop varieties that give our wheat beer a mildly aromatic bitterness.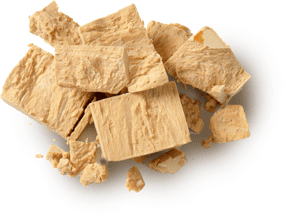 Our yeast
Top-fermenting yeast gives wheat beer its typical fruity aroma. ERDINGER's brewing yeast is specially cultivated in the brewery – and is absolutely unique.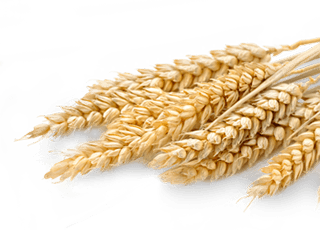 Nutritional Values
100 ml contain on average
Alcohol

4.9 % vol

Original wort

11.9 °P

Calorific content

175kJ / 42 kcal

Fat

< 0.5 g

of which saturated fatty acids

< 0.1 g

Carbohydrates

2.4 g

of which sugars

< 0.5 g

Protein

0.6 g

Salt

< 0.01 g

Bread unit

0.2 BE The right glass
Tailor-made for our Urweisse – allowing the aromas to fully unfold:
The wide opening of the glass lets the aromas appear very elegant, or even modest at the beginning.
Due to the large opening of the glass, the wheat beer enters the mouth behind the tip of the tongue and almost covers the entire tongue in a wide flow. This helps emphasize the beer's lively character. At the same time, the powerful aromas can also be perceived well retro nasally.
The glass ensures a balanced development of the beer's hearty character.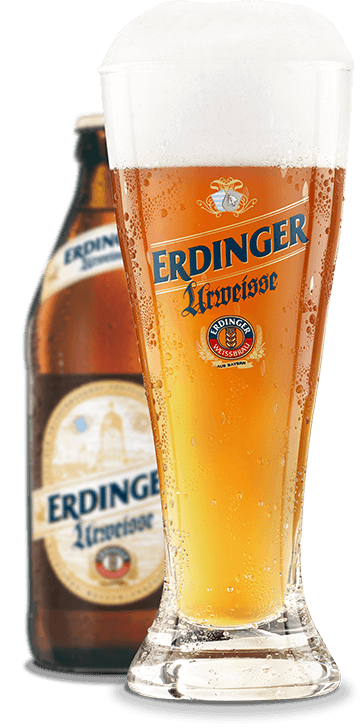 Did you know?
---
Urweisse is filled into the tried and trusted Euro bottle. With its traditional style, it fits best with its down-to-earth delicacy.
We have the right wheat beer for every taste.
Discover more!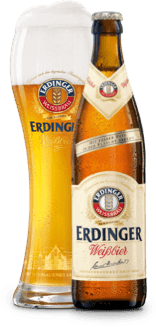 Bitte drehe dein Smartphone!